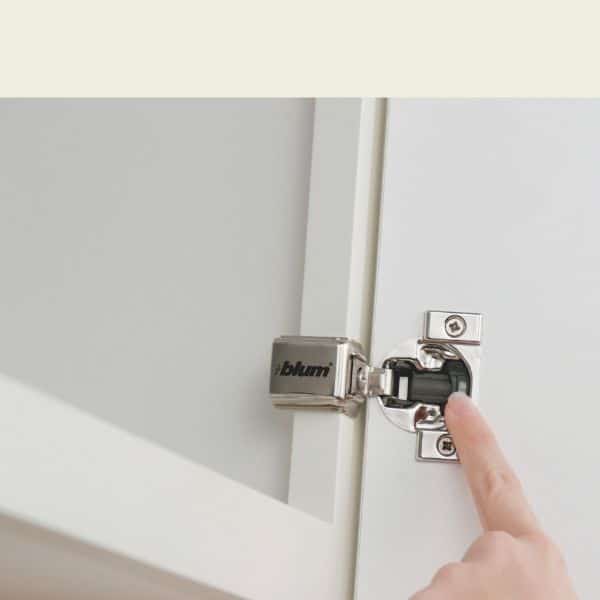 We know how important it is to you that your cabinetry from Monarch remains clean and functional.  That's why we want to provide you with everything you need to keep your cabinets just the way you want them.  Check out our Warranty Information regarding damages or repairs that are covered by us.
You can also find some great tips on how to properly clean your cabinets without the risk of damaging the wood.  Lastly, we have some great videos that show you how to adjust your hinges and drawer guides.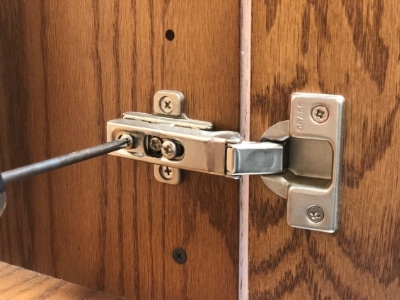 Look at helpful videos & instruction guides on how to adjust your hinges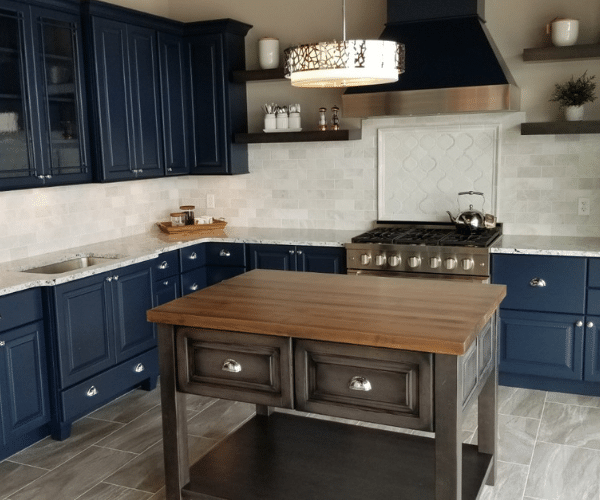 Our finish will provide years of performance, durability, and beauty if properly cared for.  Keep your cabinets looking as pristine as they did on day one with these helpful maintenance tips.
BASIC CARE
-Always dust with a polish-moistened or damp cloth, following the grain of the wood.
-Remove residues such as smoke, cooking vapors, and body oils with a soft,
lint-free cloth and a mild detergent or soap and warm water.
-Keep wood surfaces dry — wipe up spills, splatters, and water spots as soon as they occur and dry surfaces immediately with a soft cloth.
-Polishes (not silicones or waxes) are the best choice for cleaning your wood finish.  They contain detergents to clean the surface, emulsify to help the polish last longer and remove residue better, and mineral oil to create a barrier against dirt and moisture.
BEST PRACTICES
-Avoid cleaning with a dishcloth or sponge, as it may contain remnants of grease or detergents. Never use scouring pads, steel wool, or powdered cleaners.
-Do not use products containing bleach, ammonia, or abrasive additives, and do not allow oven cleaners to come in contact with the wood.
-Avoid placing small appliances where heat is directed onto the wood surface.
-Minimize contact with liquids, as excessive moisture exposure can cause
permanent damage.
Hinge & Drawer Guide Adjustments
The door hinges & drawer guides in your Monarch cabinets can be adjusted to ensure that your doors & drawers are closing exactly how you'd like them to.  If your cabinet doors or drawers are closing too fast, too slow, or just aren't fitting the way they should be, you can make some quick adjustments using only a screwdriver.
The helpful diagrams & videos below will show you how to adjust your doors closing speed, inset & overlay hinges, as well as how to adjust your drawer guides.  Click on the adjustments below, and it will expand to show you helpful instructional videos and documents.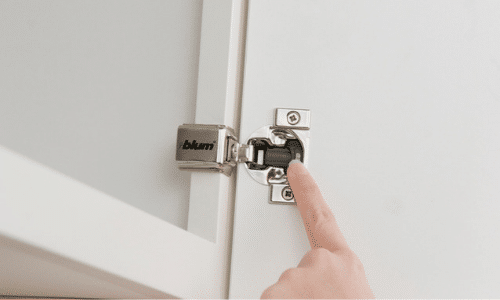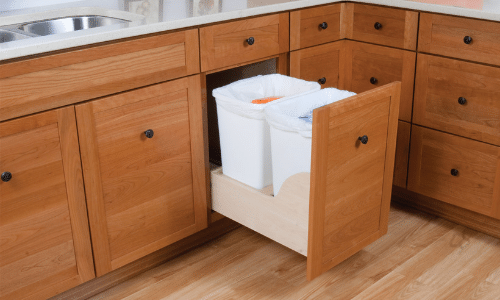 Trash Roll Out Adjustments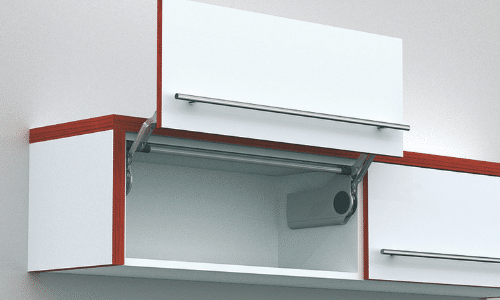 Lift System Adjustments
Ready to Get Started?
Fill out our simple contact form, and a member of the Monarch Team will reach out to help you with all your cabinetry needs.